Shabiki Jackpot for 2023-12-09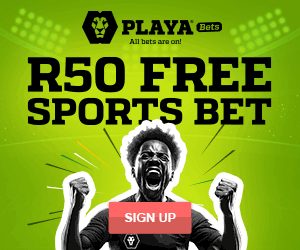 DRAW

1 - 1

Odds not available
We can't find the match. We will keep trying
We can't find the match. We will keep trying
We can't find the match. We will keep trying
We can't find the match. We will keep trying
We can't find the match. We will keep trying
Here you can find the latest predictions for the Shabiki Jackpot for 2023-12-09. The Shabiki Jackpot consists of 12 fixtures. We have predictions for each one of the fixtures. Our top 5 match predictions for the Shabiki are:
For Grimsby Town vs Crewe Alexandra we think the match will end with a score 1 - 2.
For Colchester United vs Crawley Town we think that Crawley Town will win.
For Wigan Athletic vs Lincoln City we think the match will end with a score 1 - 1.
For Atalanta vs AC Milan we think that AC Milan will win.
For CFR Cluj vs FCSB we think the match will end with a score 1 - 1.
Sportybet is one of the emerging online sports betting sites in Kenya and they are offering a decent jackpot.
Sportybet Kenya is offering a jackpot made up of 11 legs, with the grand prize of 1 million shillings guaranteed up for grabs every week. The jackpot has been known to climb to close to seven million Ksh at times. This is similar to the Odibets and Betika jackpots.
The Sportybet Jackpot takes place every weekend, with matches drawn from the English leagues, Spanish La Liga, Italian Serie A, Bundesliga and French Lige 1.
The jackpot format of only offering 11 fixtures means that the odds of winning the grand prize are significantly lower than many other similar jackpots across the country. The lower odds means a lower pay-out.
The 1 million pay-out and the fact that only 11 legs must be accurately predicted to win, may draw some support from the Kenyan football betting market place.
There are also winning bets to be earned by correctly predicting 10 or 9 results but the earnings drop by a long margin.
Some sites like sportpesa offer mega jackpots of 200 million-plus Ksh, while other offer ridiculously low sums like 10 000 bob for a 12-leg jackpot.
The sportybet jackpot is middle of the range but will attract some interest. The jackpot does accumulate each time it is not won and a trio of punters recently landed an almost 2 million bob win apiece.
Another punter won Ksh 5 million in mid-2018, when he correctly predicted all 11 correct outcomes for the weekly draw.
The pay-outs are decent and the fact that it is only played over 11 legs make sporty.com.ke a relatively attractive offer for sports bettors across the country.
Sportybet also offers one of the lowest minimum bets for a jackpot, with 50 bob being all it takes to stand in line to potentially win millions. Most top sites (and larger jackpots) come in at 100 bob minimum so this is another good marketing point for the operators.
Punters could rely on a few factors when trying to predict a winning ticket namely, use of a predictor guide, research or plain luck.
Sportybet Jackpot Prediction
There is a vast difference in picking 11 winners instead of 17 (like the sportpesa mega jackpot) as odds drop massively in determining winners based on statistical data analysis.
There are a host of football prediction sites based not just in Kenya but across the footballing globe and punters could opt to pay a subscription for assistance in predicting winning results.
Because all the soccer matches on the sportybet jackpot emanate out of Europe, many football bet expert sites can be accessed.
Some of the factors to take into account when doing your own research is to look at the basics like log position, the fact that a team are playing at home, some historical head-to-head records and playing personnel.
The betting algorithms used by prediction sites take these variables plus hundreds of others (per match) into account and the mood of the manager, the board-room and the fans are all considered worthy data yardsticks when predicting a result.
Many punters use double chances, meaning opting for two possible outcomes of the three, but the more double chances used over the 11 legs means this increases the stake exponentially.
The sportybet.com jackpot offers the punter a sporting chance to win a large sum, in an easier format than some large competitors.